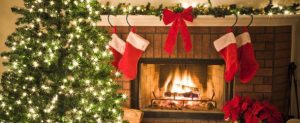 I am writing this blog as a thank you and to wish everyone the happiest of holidays.
This has been a very busy year for me and I could not have gotten through it without the love and support of my wife, Jenifer, my kids, Cara and Patrick, and all of my friends and family.  Opening a new business is a scary thing to do when you have 2 kids in college and wife unable to work. Thankfully, I have been able to make it work and I am excited about the future.
I am hoping you were all able to get your gifts wrapped and will be able to spend the next week with your loved ones.  We only live one life and we must make sure it is fulfilling and spent surrounded by those we love.
As always, DW Gem Services, LLC will be here for you when the holidays are over.  If you need items appraised, repaired or would like to sell them, I can help you. If you didn't get that one piece of jewelry that you were hoping for, I can help you.  I am available for all your jewelry needs.
It was a lot of fun this Christmas season selling engagement rings and seeing the excitement on the faces when they left my office, knowing their lives were about to change.  With Valentine's Day coming soon, I am hoping to assist more people with their rings.  I am able to get the perfect diamond and setting for you no matter what you are looking for. I can custom design to your specifications or we can find the right setting from the thousands we have in our catalog.
Once again, thank you to all of my customers for blessing me with your trust and I look forward to serving you in the future.
Happy Holidays
Don Walsh